Inspiration from the Kitchen Classics Portfolio
It's not always easy to define your specific vision for your kitchen or bathroom remodeling project. You may have a general idea of which style you prefer, but what countertops, fixtures, and appliances should you choose? Our talented interior designers at our Port Charlotte design firm can help you narrow down the list of possibilities so you can enjoy living in a home you love. In the meantime, take some inspiration from our portfolio of past projects we've completed in the Port Charlotte and Punta Gorda areas.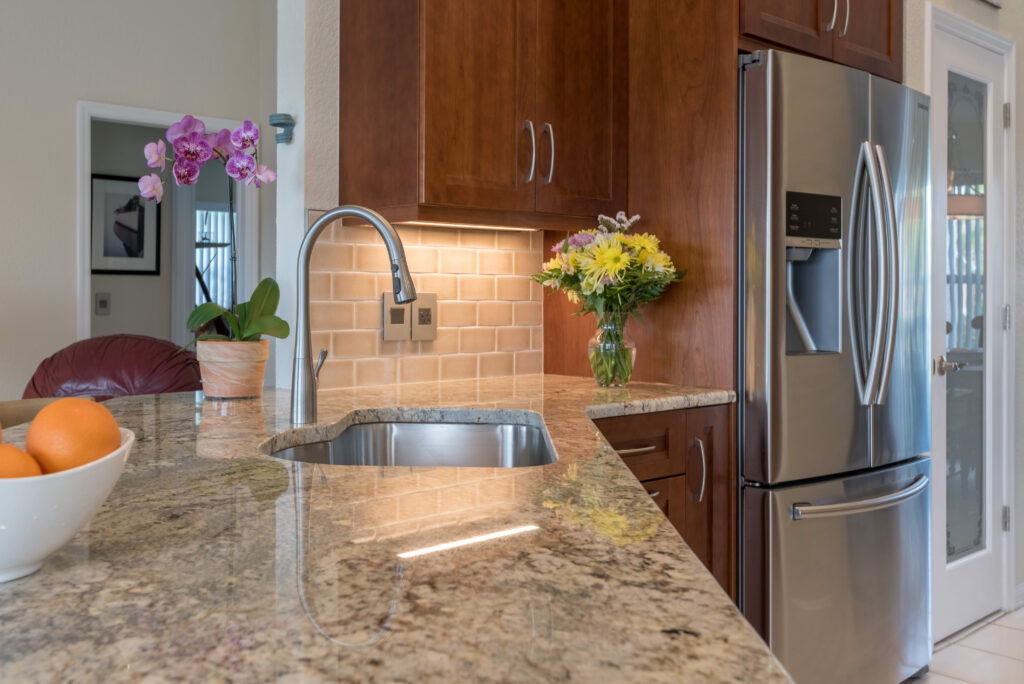 Craving an elegant, uncluttered look for your bathroom? Perhaps you would like a true oasis—a serene place to unwind with a relaxing bath at the end of a long day. At Kitchen Classics, we can create a luxurious bathroom design with any size footprint, with a focus on maximizing storage space to facilitate an uncluttered look that's easy to maintain.
Our design and remodeling team works on both remodeling projects and new construction homes. We blend functionality with aesthetics to create beautiful, yet purposeful kitchens that are designed to accommodate our clients' unique lifestyles.
It's often best to begin a design plan by selecting the cabinetry. As the focal point of the kitchen, the cabinetry establishes the ambience. Our designers offer personalized recommendations based on your home's overall style, your aesthetic preferences, and your family's needs.
Once you've chosen the right cabinets for your new kitchen, our designers will recommend countertops that perfectly complement your new look. Explore our gallery to see some examples of the materials and color palettes that can complete your kitchen's makeover and turn this room into the primary gathering area of your home.
See something you like? Contact Kitchen Classics in Port Charlotte, FL today to request an
appointment with one of our friendly and experienced designers. You can reach us at (941) 629-6990 Monday through Saturday.
Comments From Our Valued Customers